This Friday finds me starting to think about the upcoming holidays and the parties I will be attending - so, on this brisk fall evening, I am busy scouring the Etsy website looking for unique hostess gifts.
Imagine my delight in finding the perfect tea towel - a rabbit!
It's available through White House Black Cat - and you know I have three black cats and
you know I am Rabbit Runn Designs. This was meant to be!
I'd better stock up.
Don't forget to check out
http://www.etsy.com/
for unique, one of a kind treasures of your very own.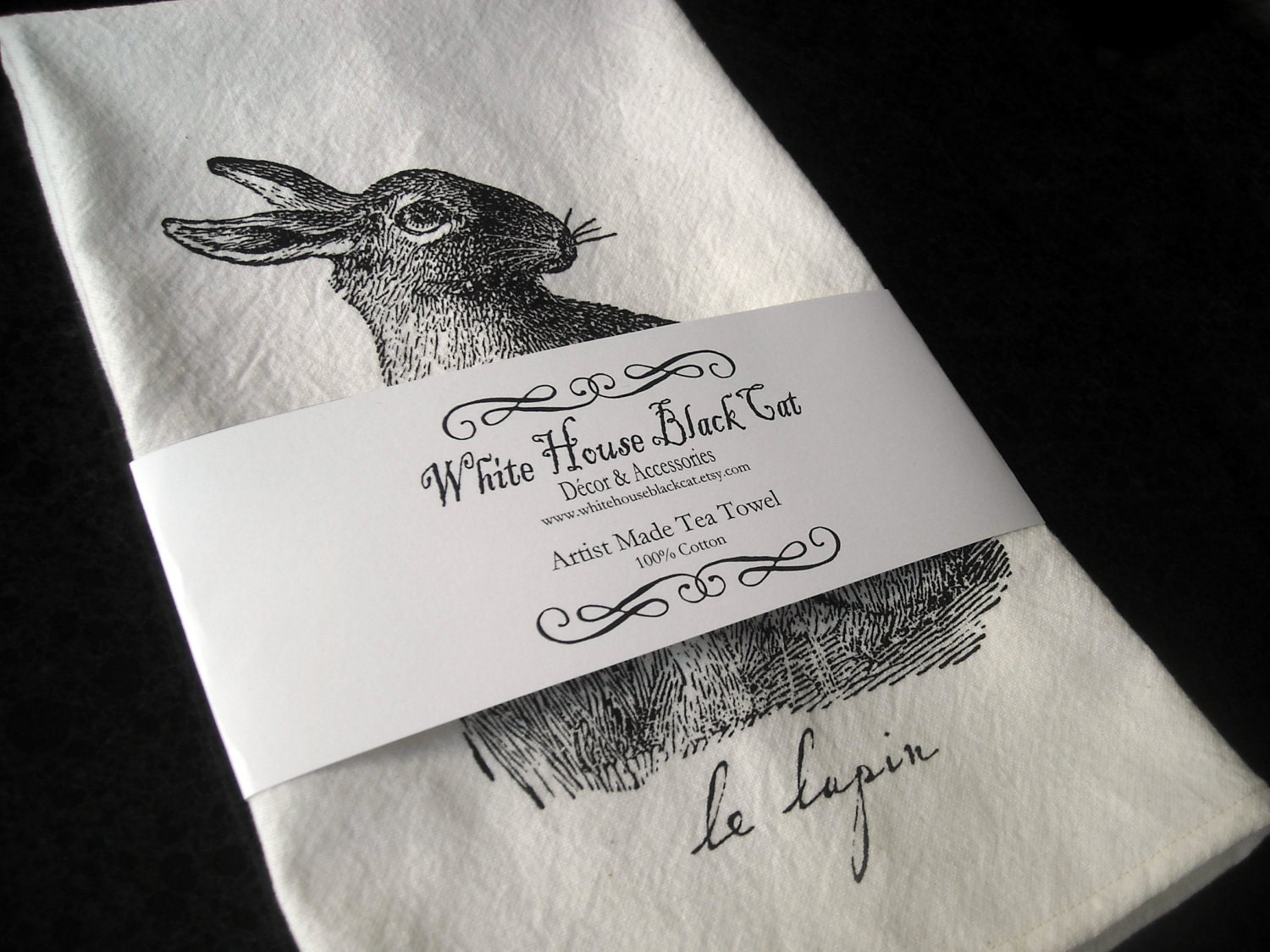 Handmade Le Lapin Tea Towel