I
t's winter, I know, but it's never too early for me to start thinking about spring cleaning - translating simply (and politely) into getting myself organized. While on a little jaunt this past weekend I popped in and out of several stores and came away with ideas and products that should help inspire me to do just that.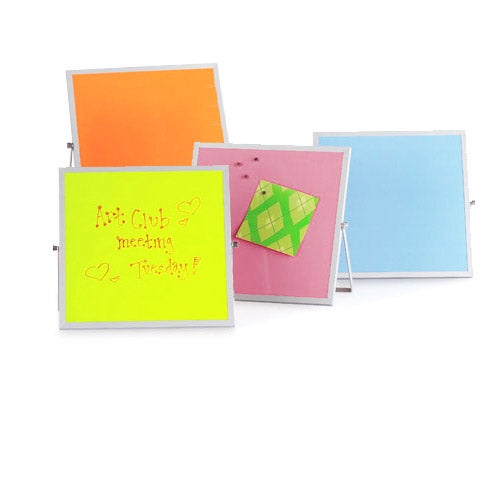 Two things always at my desk - post-it notes and a bulletin board - so, this colorful

Desktop Magnetic Board

could really help keep me on track - it even acts as a dry erase surface. I could get two different colors and use one for today and one for tomorrow - keeping organized is better than ever!

Container Store -

Brocade Desktop File

I plan to purchase several and will use different colored hanging file folders to distinguish between new, in process and archived client work. I am going to like the punch of color peeking through the filigree work - functional and pretty!





Other desktop accessories from the Brocade line, Container Store. Yikes, I may just have to buy the whole collection!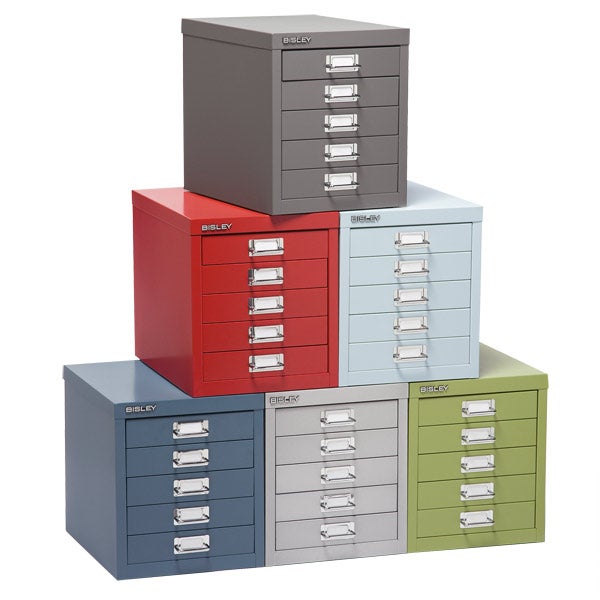 The Bisley 5-Drawer Cabinet

- This fella is perfect for all my husband's little stuff - so he gets something functional and I get to use it as a decorative accessory. It comes in a dozen colors!


There are even a variety of drawer inserts for keeping things even more organized!




For another wonderful way to stay organized - I love the

IKEA Expedit

bookcase! IKEA designed coordinating componets, such as baskets, drawers, plastic cubbies and the like, to insert into each of the bookshelf spaces. Mix it up the way you need it to work for you.
It's a winner in my book for smart function and good design, not to mention affordably priced!

here's one of those plastic cubbies I mentioned - they fit in perfectly and I can see myself loading each of them with different client projects and samples - just pull out the bin, take it to my desk when I need to work and store it away when I am done.